Amrita & Aneesh's Wedding Album
Album: 12x12inch Bellissimo Perfetto with Genuine Leather Cover
Location: Colombo, Sri Lanka
Photographer: Dylan Seedin Photography
This wedding album was a little different to work on, as the wedding comprised of five different events over three days. The stunning array of colours across the whole event were showcased spectacularly using the Flaunty theme to really bring this wedding to life in the album.
---
The cover was Genuine Leather in the stunning Pillar Box Red shade. This colour really complemented the vibrant colours throughout the album.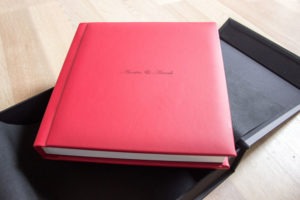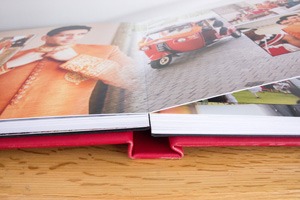 The opening spread was almost like a contents page featuring a key image from the wedding supported by a beautiful natural shot of the couple. Details of each event was listed alongside the couple's names. The font and text colours were chosen to compliment the colours in the album and the cover colour.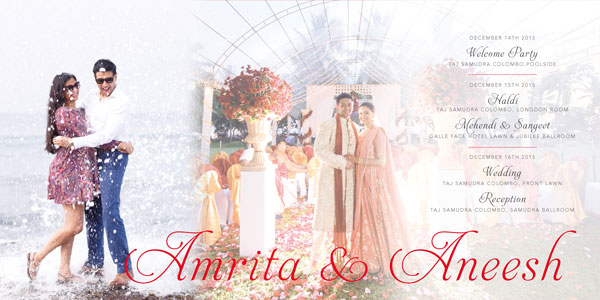 As there were five different events, each event had it's own introductory album spread featuring up to four key images from the event and the event name in matching font to the contents page.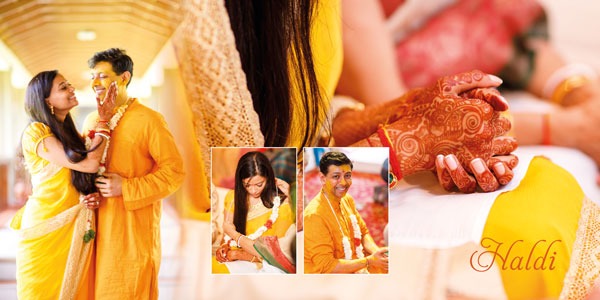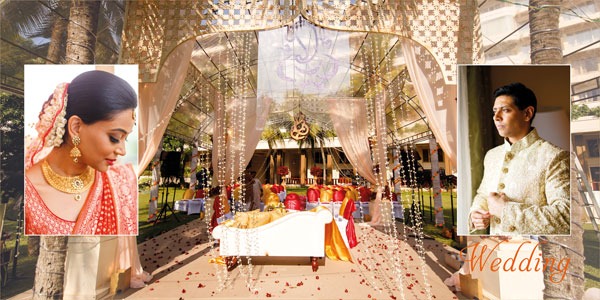 Even though each event was marked separately, I kept the design consistent throughout the album. Being in the flaunty style, images filled the background in all of the spreads and images were blended together for a seamless style. Foreground images featured either a white or black border to stand out from the background.
---
Here's some of my favourite album spreads: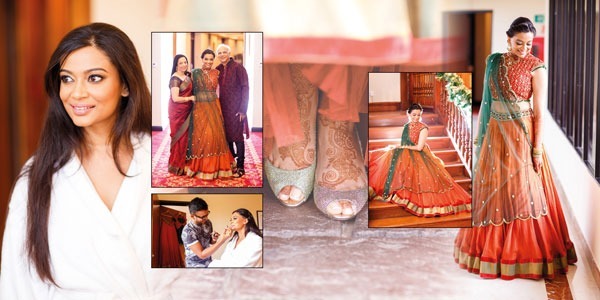 A beautiful spread showing the bride's preparation for the wedding. The pretty shot of the bottom of the dress and shoes worked perfectly as a background shot with a before and after image of the bride on either side.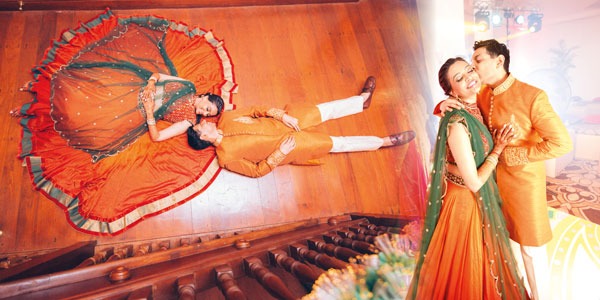 I kept this spread simple to showcase and isolate a couple of quiet and loving moments between the couple.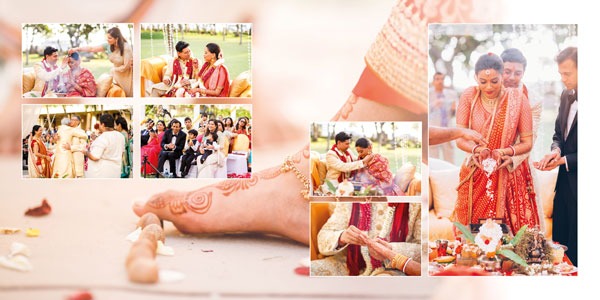 This album spread tells the story of key moments in the wedding ceremony. The close up of the bride's foot was a perfect background image and was simple enough to ensure not to distract from the busy foreground images which were arranged to flow around the background image.
---
Because the album was so large and busy with all the separate events, I felt it needed a closing spread. This image was one of the couple's favourite shots and we also included a poem the couple had used in their wedding along with their wedding monogram.